Transport Package:
Fumigation Wooden Box
Specification:
CE, ISO, SGS
Origin:
Chongqing, China.
CM1000-CD Dust Ex Proof Automatic Container Mixer
Introduction
The DEGOLD CM series container mixer is widely applied in various powder and particle materials industries. With geometric shaped "Z" blade, any desired mixing result can be dependably obtained. The average mixing time is 3-6 min. Operator can add additional materials into mixer by outlet valve.
The container mixer consists of a mobile container and the actual mixer. Here, the container performs several functions from charging to emptying, because it serves as a transport container before and after mixing, as a mixing container during mixing, and as a storage container for subsequent further processing.




CM series container mixers can be equipped with following functions parts.
1. Dust proof,
2. Temperature measurement,
3. Injection hole,
4. Mixing head cooling,
5. Oxygen concentration measurement,
6. Dust Ex proof design.
Applications
Powder coating
Master batch (PE, PP, PA, PVC, PS, ABS, TPE, EPS...)
Dye concentrates
Additives (e.g. TiO2, CaCo3, Zn, MgO...)
Toner (premixtures and finished mixtures)
PVC (hard/soft) preparation (without cooling)
Metal compounds (MIM)
PTFE
Silicic acid with liquids
Brake linings
Leather fibers
Construction materials
Food
Cosmetics
Pencil and colored pencil leads
Advantages
Separated control cabinet
The special cleaning position
Geometric two mix blades
Many usage of container
PLC control
Ex motor
CM1000-CD (1000Litres)Technical Data
1) Total volume: 1000L,
2) Effective volume: 800L,
3) Mixing motor power: 55kW,
4) Dispersion motor power: 2-15kW,
5) Rotary motor power: 1.1kW,
6) Compressed air: 0.6MPa, 1/4" interport,
7) Working voltage: 380V/220V.

All Volumes Technical Data Sheet
 

CM50

CM150

CM150-D

CM300

CM300-D

CM600

CM600-D

CM1000

CM1000-D

Total volume:

50L

150L

300L

600L

1000L

Effective volume:

40L

120L

240L

480L

800L

Mixing motor power:

4kW

11kW

11kW

22kW

30kW

Blades rotary speeds

211r/min

965r/min

126/730r/min

90/740r/min

90/740r/min

Rotary motor power:

0.37kW

0.37kW

0.75kW

1.5kW

2.2kW

Lifting motor power:

--

--

2×0.55kW

2×0.55kW

2×0.55kW

Compressed air:

0.6Mpa, 1/4" interface port

Working voltage

380VÂ  50Hz (it can be customized)

Controlling voltage:

24V

Container outlet butterfly vavle diameter:

100

150

200

250

250

Dimension

Length L

       L1

Width  W

       W1

       W2

       W3

Height  H

       H1

       H2

       H3

 

--mm

--mm

--mm

--mm

--mm

--mm

--mm

--mm

--mm

--mm

 

2000mm

1500mm

950mm

640mm

925mm

800mm

1800mm

2100mm

1175mm

1300mm

 

2200mm

1900mm

1010mm

915mm

1015mm

900mm

2250mm

2355mm

1350mm

1550mm

 

2700mm

2400mm

1100mm

1070mm

1200mm

900mm

2550mm

2675mm

1500mm

1700mm

 

3290mm

2890mm

1550mm

1266mm

1573mm

1325mm

3056mm

3477mm

1900mm

2130mm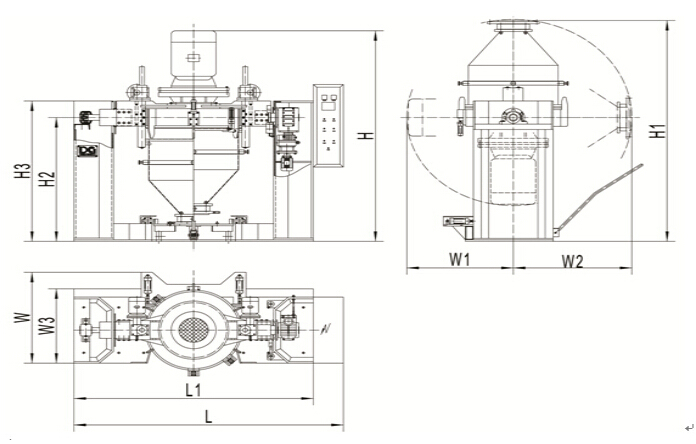 Germany   MIXACO   mxier

Partners: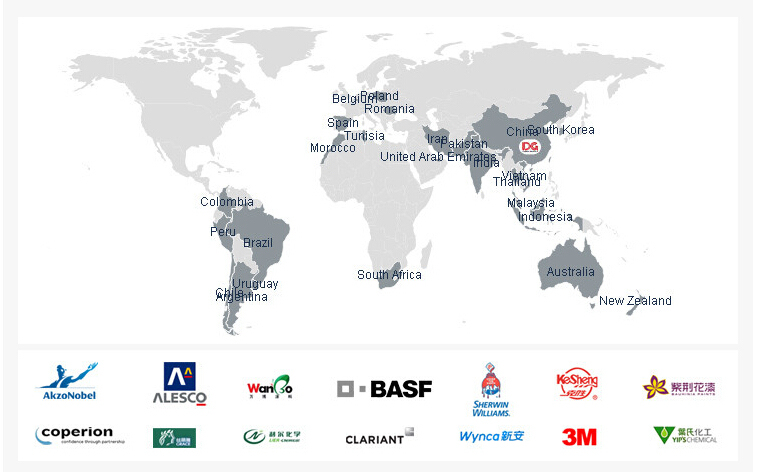 Storage Racking,Metal Racking,Steel Racking
Sunli Industry Equipment Co., Ltd. , http://www.dopro-rack.com