On January 6, 2011, Zhao Zhuang, the general manager of Chaochai, participated in the annual business meeting of Zhengzhou Nissan at the New Century Hotel Kunming Century City. In 2010, with good business policies and high-quality products, Chaochai Company matched Zhengzhou Nissan with over 16,000 QD80 and QD32 engines and paid back over 330 million yuan. It was awarded the honor of Zhengzhou Nissan Outstanding Supplier and Strategic Partner Supplier.

The theme of the annual meeting of Zhengzhou Nissan is "Leapover", which reflects Zhengzhou Nissan's successful production of 100,000 units in 2010 based on 50,000 units. The main leaders participating in this conference are Xu Changming, director of the National Information Center, Dongfeng Company, President Zhu Fushou of Dongfeng Co., Ltd., General Manager Lu Feng, Deputy General Manager Fang Chi and senior leaders of Nissan.

The conference first listened to the analysis of the status quo of China's auto industry production and sales this year next year by Director Xu of the State Information Center. He pointed out that in 2011, the auto market will not be able to maintain high growth as in 2010, and will return to normal and high growth momentum. With the adjustment of national policies will disappear, the overall level of the automotive market in 2011 will maintain a potential long-term growth rate of about 15%, passenger cars back to normal operation, while the growth rate of commercial vehicles is lower than the long-term potential growth rate is very Big, the adjustment of national policies will not affect the medium- and heavy-duty trucks, but the impact on light and minivans will be relatively large. It can be seen that the sales situation facing us in 2011 will not be optimistic.

During the business conference, Zhengzhou Nissan introduced the planning, product launch, marketing model, etc. for 2011. It plans to produce and sell 132,000 units in 2011, of which pickups will reach 55,000 units (including petrol, diesel, P27, and D22). And so on), and strive to build the three major star products such as Shuaike, NV200, pickup, and adopt the mode of bulk commodities plus mass sales to ensure the smooth completion of the 2011 target.

During the meeting, Zhaozhuang General Manager attended the high-end business dinner of Nissan, which was attended by the excellent suppliers invited by President Zhu Fushou, and had a good exchange with them, laying a good foundation for the cooperation between the two parties in 2011.
DOD Inkjet Coders available from Packaging Equipment Sales. These high quality inkjet coding systems are made in the US from the finest materials and have the most advanced inkjet coding technology. Using a DOD Inkjet coder provides the best inkjet code quality and ink savings.

The DOD Inkjet Coding Machine we sell are fully customizable to meet your budget and inkjet coding requirements. There are a variety of DOD Inkjet Controllers, DOD Inkjet Printing Heads and DOD Inks to choose from.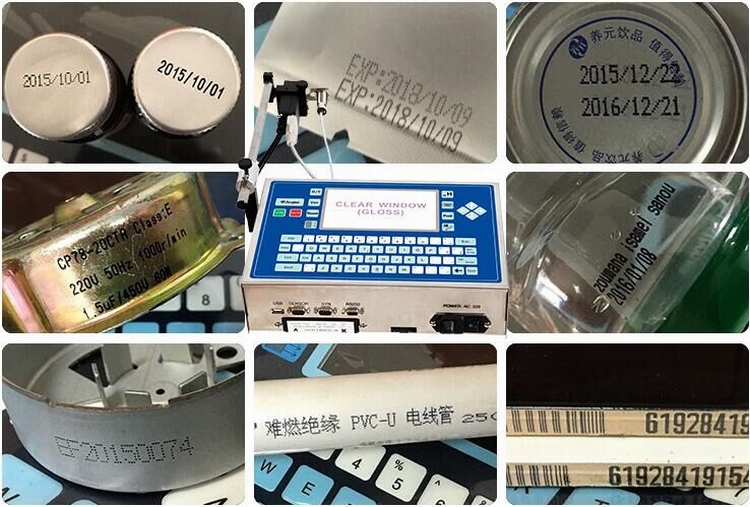 Industrial Inkjet Printer,High Resolution Inkjet Coder,Industrial Inkjet Coder,Handheld Inkjet Coder
Wuhan HAE Technology Co., Ltd. , https://www.whinkjetcodingmachine.com