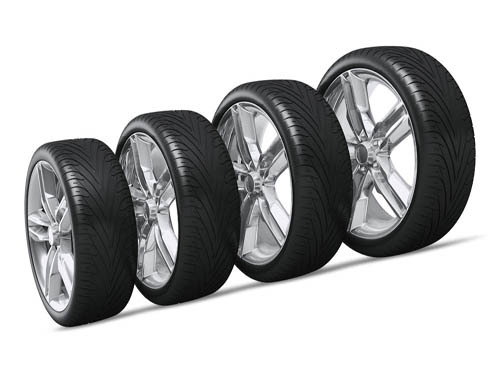 Statistics show that the growth rate of China's refurbishment market will exceed 10%. In 2012, the renovation capacity was 18 million tires, representing a market size of more than 6 billion renminbi ($ 972 million). Most of the refurbishments were done by small scattered workshops or factories; of the nearly 600 companies that could be called "retrofitting plants," only 22 had annual production capacity of more than 100,000 in 2013.

Every year, more than 200 million tires reach their first life in China, and this figure will continue to rise unstoppable over the next few years. However, because of new tire production capacity and other reasons, the development of domestic retreaded tires is very slow . The first is the consumer misunderstanding of the tire retreading industry. Many people think that retreading tires is an unsafe product for small workshops, and this view has been fueled by some Chinese media, such as defaming the industry as "illegal business operations" and "enhancing high pollution," and the negative result is that Many vehicles will not use retreaded tires.

Second, China lacks the necessary regulatory influence and policies to effectively dispose of scrap tires and their recycling. A large number of used tires are burned or discarded, wasteful of reusable raw materials and environmental pollution.

Third, experts from Aeolus Tire said that many Chinese drivers will use or wear out tires until they are scrapped. This approach also greatly reduces the retireability rate.

Due to the above factors, the refurbishment industry in China has developed very slowly in the past decade. China's tire renewal rate is also much lower than that of mature markets such as Europe and the United States.

The OTR segment (referring to the construction vehicle tire market) is an area of ​​potential growth for the Chinese tire retreading industry. According to calculations, it is estimated that the annual demand for construction machinery tires in China has exceeded 5 million, and the market for renovation and gestation should be 600 million yuan.

Huanghe Group provides high-precision, stable quality products to our customers with advanced equipment, advanced technology and scientific management. We has been engaging in the research and development of diamond tool special equipment for 20 years. For now, we have developed the most advanced automatic powder molding press, automatic saw blade press, automatic grinding wheel press, automatic knife head press, automatic automotive interior and exterior decoration machines and other products, which including the design, manufacture, sales, and after-sales service of various mold frames and associated equipment. For many years, our machines are warmly welcomed in China and the machines are also exported to Thailand, India, Southeast Asia and South America. In addition, according to customer requirements to undertake the transformation of equipment and new product development and research.

With the experience, technology and management accumulated by Japan's Tanaka Tortoise for many years, it provides products that are competitive in the international market, providing users with quality services, and the needs of users are our goals.

Cold Press Machine,Hydraulic Cold Press Machine,Automatic Cold Press Machine,Cold Press Oil Machine
Henan Huanghe Whirlwind International Co., Ltd. , http://www.huangheindustry.com