The ladder truck has a wide range of uses and is highly practical. The return to the book is relatively fast. It can be rented monthly, charged by the day, and charged by the floor and by floor.
The ladder moving car, the high-altitude transport vehicle, the aerial work vehicle, and the transport truck are called the ladder truck. This model is used for moving companies, roof waterproofing, concrete wall construction, cement sandstone transportation, construction garbage downstairs, road and bridge maintenance, and the scope of operation can be Up to 32 meters is equivalent to 13-14 stories, and the maximum load weight is 400 kg. The remote control operation of the 32-meter ladder truck within 100 meters, the blue card, is also exempt from the model, with the development of technology, machinery gradually replaces the manual, the ladder truck just meets the needs of this market.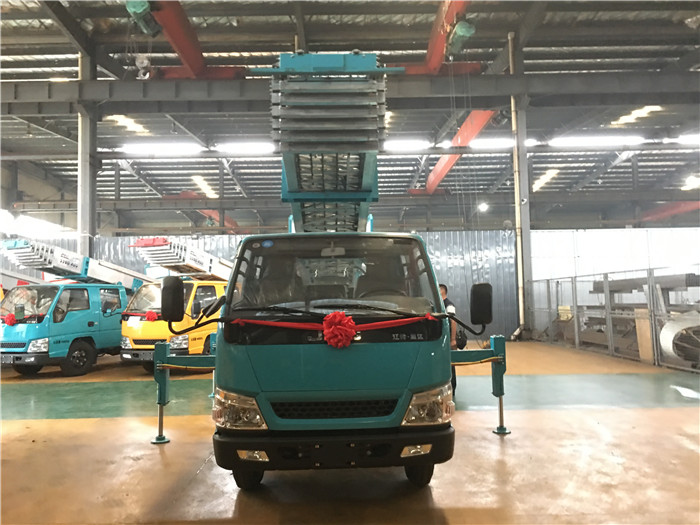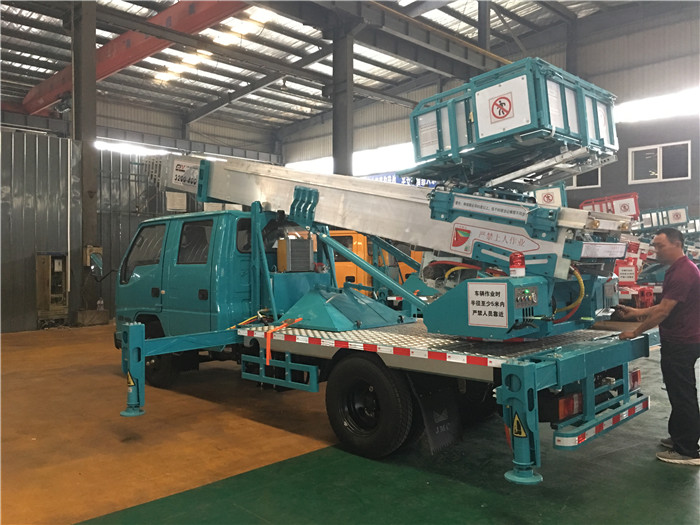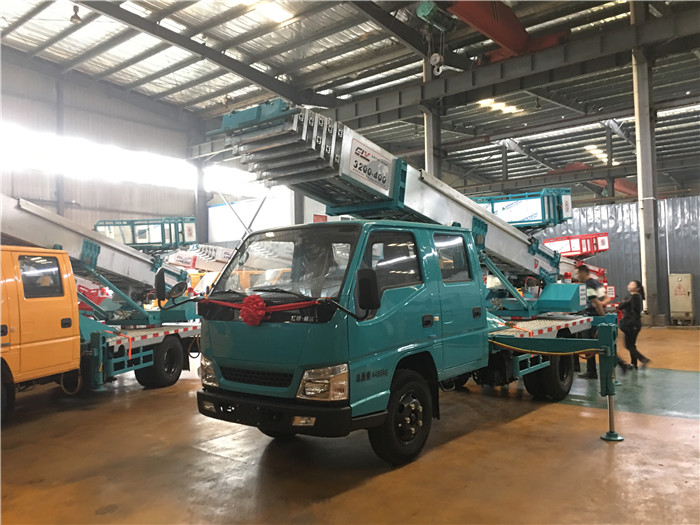 Specific configuration: Please contact us for more detailed parameters.
| | |
| --- | --- |
| Vehicle length | 5955MM |
| Vehicle width | 1900MM |
| Vehicle height | 2850MM |
| Total mass | 4495KG |
| Curb quality | 4190KG |
| Working height | 32M |
| Outrigger span | 1000MM |
| Receiving leg time | 20 |
| Wheelbase | 3360MM |
| Number of tires | 6 |
| Chassis | Jiangling Shunda |
| engine | Isuzu 115 hp |
| Cab | Double row seat for 5 people, cab equipped with driving record system |
| Work platform | 1100×1000×450 (mm) |
| heat sink | Manually, automatically dissipates heat when the temperature reaches 55 degrees |
| Rotary device | 180 degree |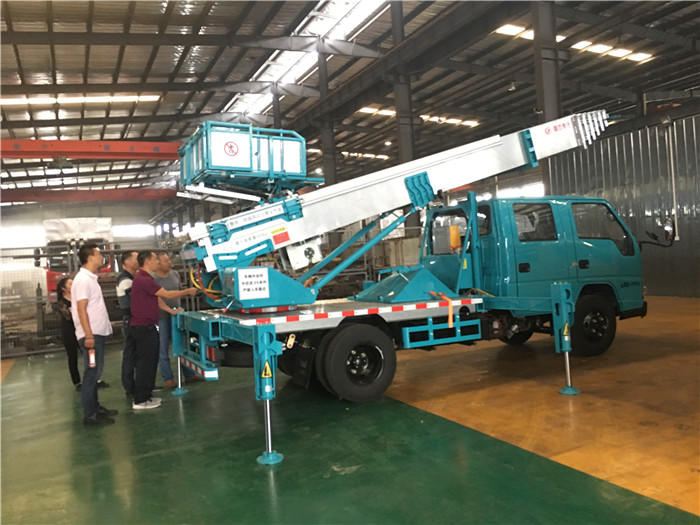 Service commitment
The company regards quality and high-tech application as the premise of the company's development, and wins the trust of customers with advanced service concept and service mode. People-oriented to create a first-class enterprise; to meet the needs of customers with professionalism; to the purpose of refining the concept of international brands, to our customers as follows:
1. The company's product delivery customers implement the "three guarantees" service within one year.
2. The product complies with relevant national and industry standards. Second, the service commitment 1, to provide customers with intimate, value-added pre-sale, sale and after-sales service is the company's pursuit; 2, the product during the warranty period to implement the "three guarantees" service; after the equipment failure, after receiving the notice The first time to provide a solution.
3. The vehicle is sold to the customer for free structural principle, hydraulic principle, control principle and vehicle safety operation training.
4. The service engineer maintains a telephone return visit service with the customer every month to solve any problems in the customer's use in time.
5. Outside the three-pack period, the service engineer does not regularly conduct telephone tracking services.
Xixiang SKF Machinery specialized in the high efficiency Single Side Lapping Machine design, research, manufacture and sales.
Xinxiang SKF Machinery single side Lapping Machine are suited for all kinds of size parts, from small size to large size.
Production of these parts can be achieved from small quantities to high volume production.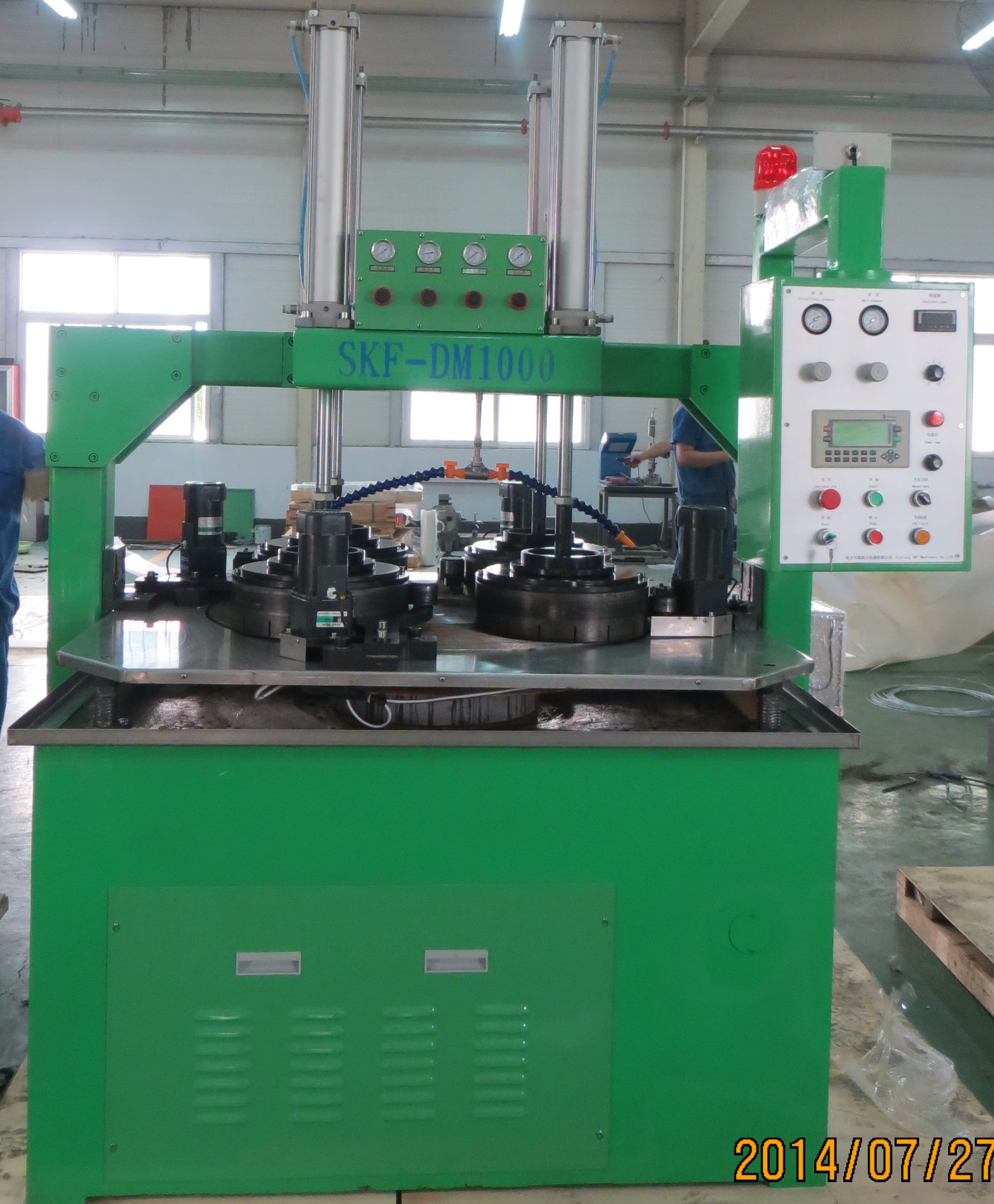 Single Side Lapping Machine
Single Side Lapping Machine,Lapping Machine,Polishing Machine,High Efficiency Lapping Machine
Xinxiang SKF machinery Co., Ltd. , https://www.facegrindingmachine.com